The only and unique Piazza Navona Tartufo, a delicious dark chocolate gelato
A perfect blend of 13 different varieties of Belgian cocoa, each with its own unique flavor, personality, and character. Only this perfect blend, still prepared today by our master pastry chefs according to the original recipe, gives rise to the real Piazza Navona Tartufo. A taste experience that, according to many, must be tried at least once in a lifetime.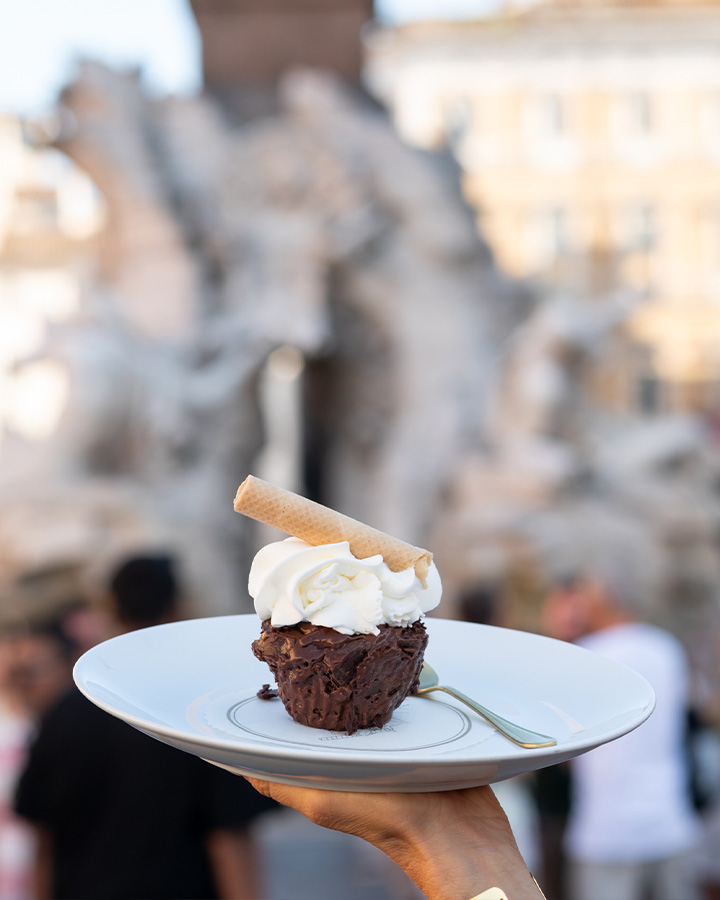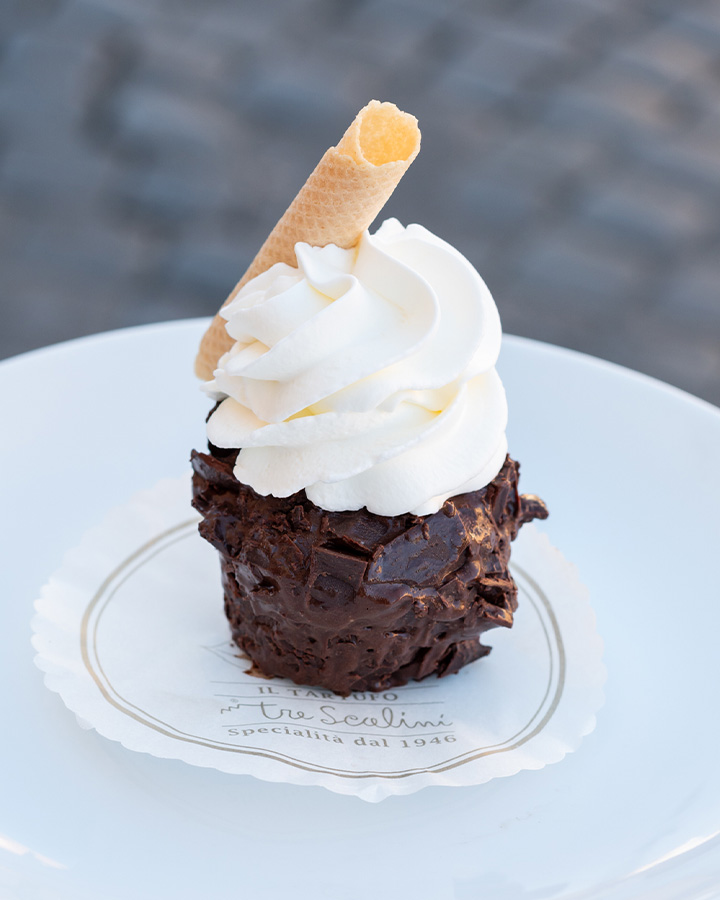 A recipe that has never changed since 1946 and that has made the Tre Scalini Tartufo eternal. Like Rome.
The Tre Scalini Tartufo of Piazza Navona, created by the founder of the Ciampini family, is prepared according to a secret recipe that has been imitated for a long time but never matched. 13 different qualities of cocoa and very few other ingredients: soft cream, a crispy wafer, and a cherry hidden in the heart.
Come and try it: you will discover why the Tre Scalini Tartufo has become famous all over the world.