The historic restaurant in Piazza Navona where beauty and Italian lifestyle reign
The world knows Dolce Vita, Federico Fellini's masterpiece that introduced the beauty of Italian lifestyle to everyone. Tre Scalini has captured its essence in a restaurant in the heart of Piazza Navona, in the center of Rome. A format where you can taste the magic of a golden age, when Dolce Vita flowed through the streets of Rome and Hollywood stars sat at the restaurant tables.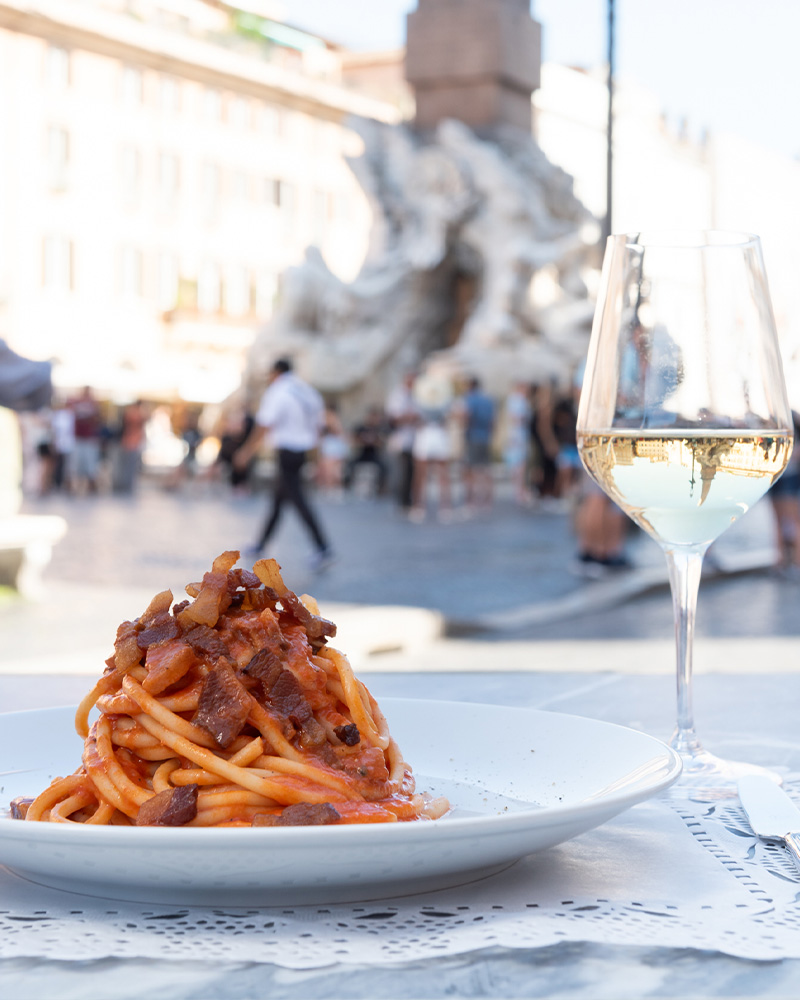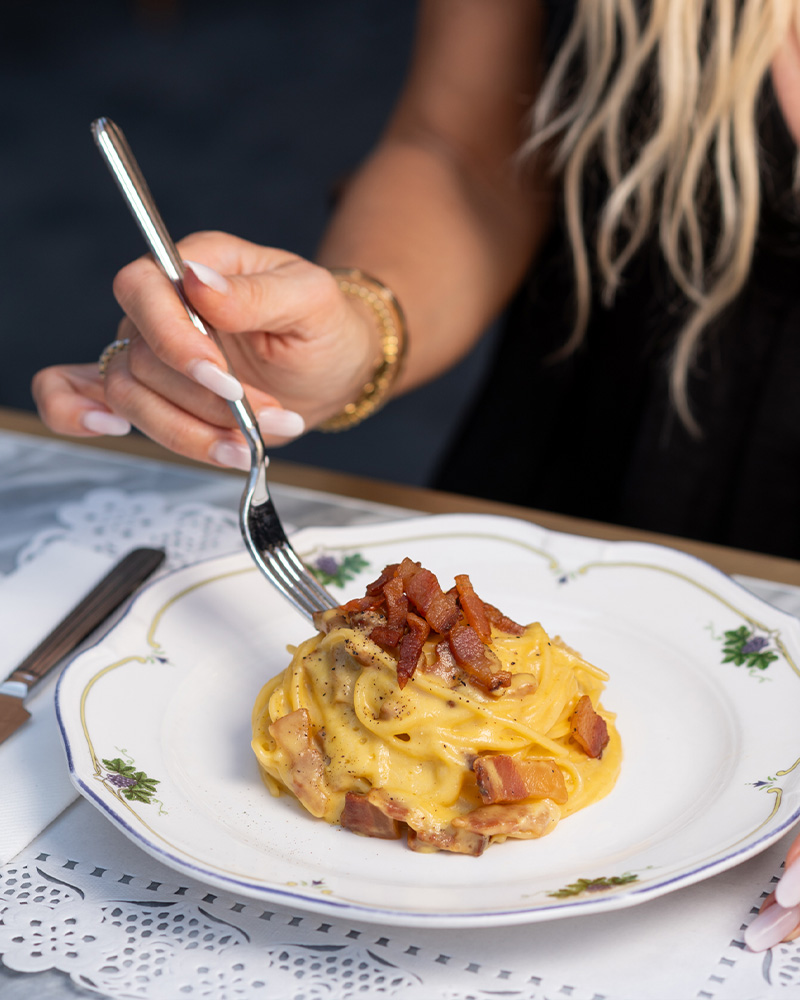 Previous
Next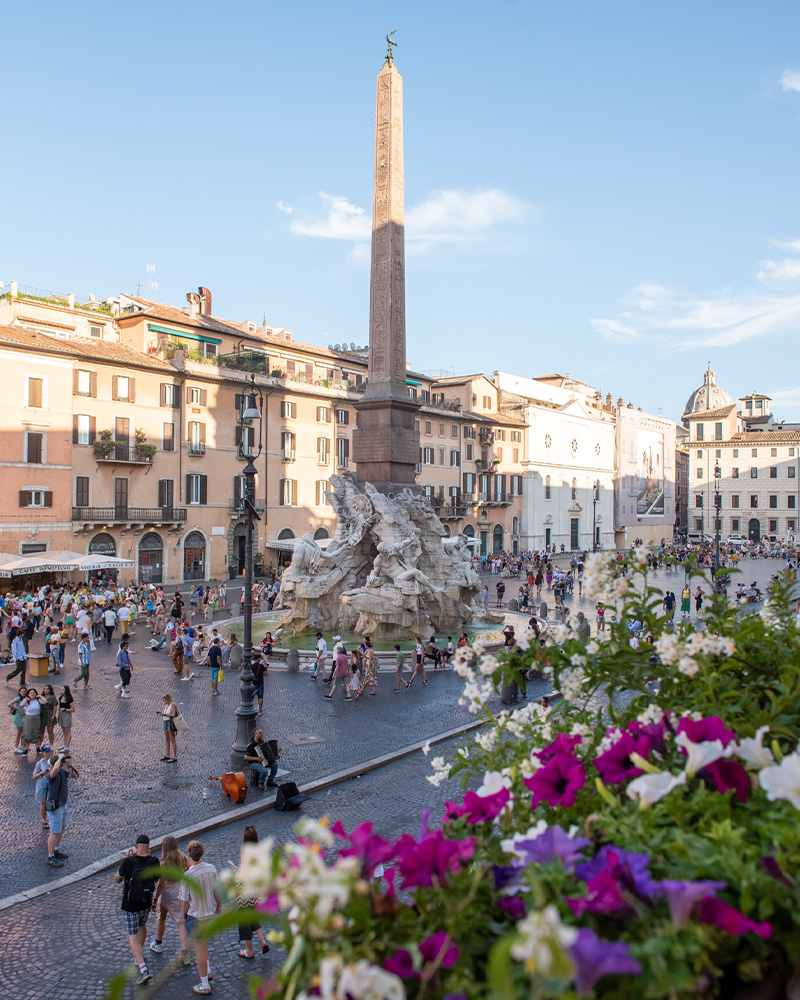 Rediscover the taste of life in a historic restaurant in Piazza Navona
The pleasure of slowness, which is needed to savor the taste of Roman cuisine.
The joy of being together, where eating and drinking become an excuse to be together and talk, discuss, make plans.
The emotion of taste, which every Roman seeks in everything they eat and drink – even better if in company.
The search for beauty: Romans are used to the beauty of their streets, churches, and squares, and they seek it in everything.
All of this is Tre Scalini, the restaurant in Piazza Navona where you can rediscover the authentic taste of Italian lifestyle.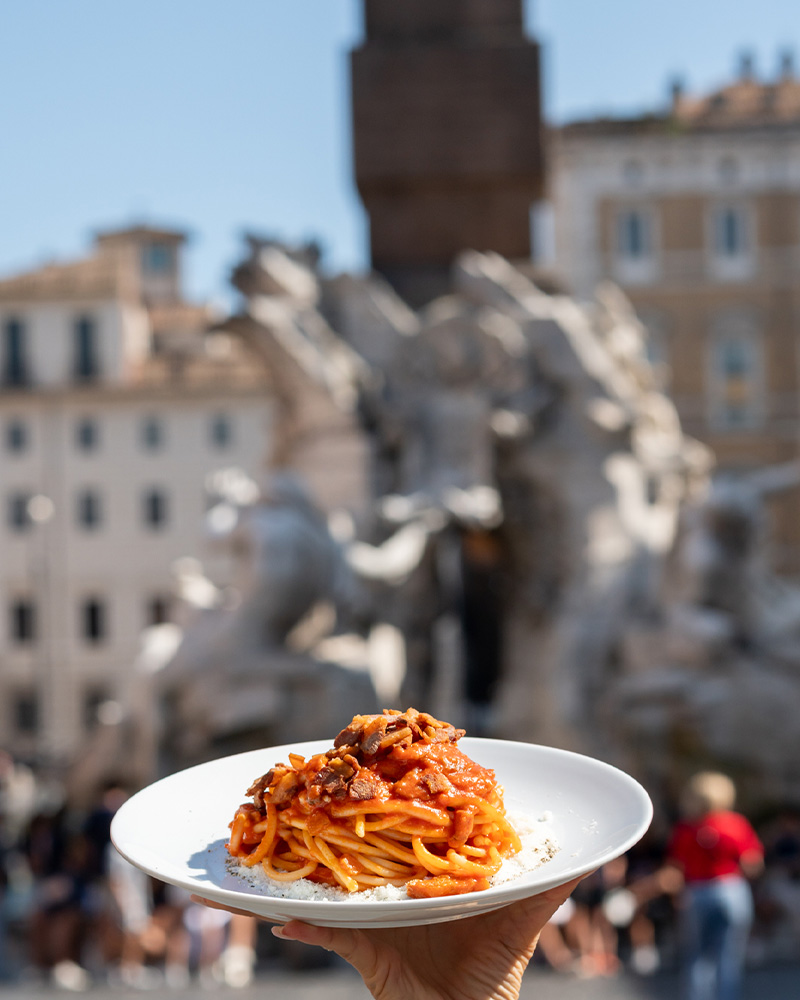 The Roman cuisine that has conquered the world
Ristorante Tre Scalini in Piazza Navona embodies the culinary excellence that has made Roman cuisine famous all over the world.
From the perfect spaghetti alla carbonara to the bucatini all'amatriciana with DOP guanciale, from traditional second courses like coda alla vaccinara and trippa, to the unique crunchiness of Roman pizza and fresh fish dishes: every dish is a fascinating journey through Roman tradition where past and present blend into a perfect harmony of flavors and history.